Viticulture since 1850. A valuable foundation.
The family business was handed down from generation to generation. It is located at the surroundings of Nationalpark Neusiedlersee, in the idyllic village of Halbturn with the imperial baroque palace.
Subjected to the unique microclimate, grapes of utmost quality mature in this region. They form the basis for our superior wines. We support our grape vines exclusively with plant-based and mineral products which are dissolved in revitalised water. This is the basis for vital vine branches as well as healthy and tasteful grapes. Vegan enjoyment of wine to perfection.
In Vite Vita. In the vine branch you will find life.
Biohof Lang is one of the longest-operating organic wine companies in Austria, officially recognised for 30 years. The business is certified by Austria´s leading inspection body for organic products – Austria Bio Garantie.
The awards earned over decades prove that sustainable management according to strict organic-biologic principles, the use of new technologies and intuition lead to a perfect symbiosis, guaranteeing outstanding taste and healthy products. We are very delighted to have received the highest award "Top Gold" for our Chardonnay wine at the "International organic wine award", one of the most important tastings in the wine sector.
Wine is more than taste
Wine is the epitome of ambience and lifestyle. The responsible handling of each individual type of grape enables us to provide for the individual merits of each and every wine. Allow yourself to be convinced by the taste. Enjoy our wine as holistic beverage with all its nuances. It is beneficiary also for your health.
Contact
Weingut Biohof Lang
Erzherzog Friedrich Straße 13
7131 Halbturn, Austria
phone +43 2172 8765
mobile phone +43 699 11164998
info@weingut-biohoflang.at
www.weingut-biohoflang.at
Directions
When arriving via the highway (A4 Vienna – Budapest)
1. Take the exit "Mönchhof".
2. In the roundabout in Mönchhof, take the exit in direction of Halbturn.
3. Having arrived in the heart of Halbturn, turn right at the church (second opportunity) into the street "Erzherzog Friedrich Straße".
We are glad to offer you a degustation as well as professional advice.
Please reserve an appointment in advance by phone or mail.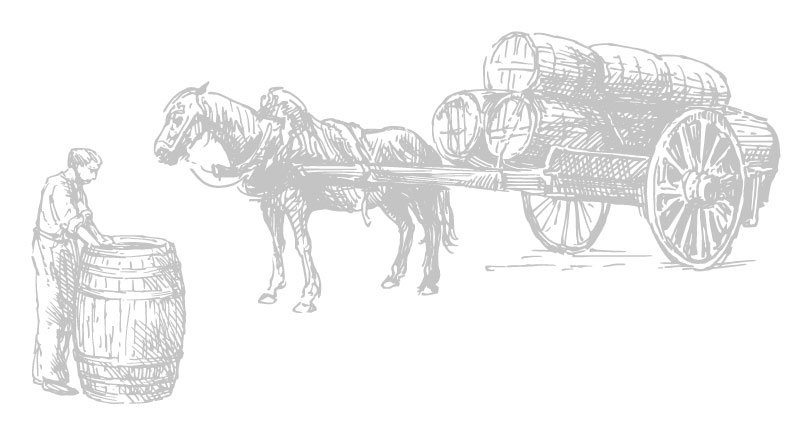 Organic-biologic principles
Our environmentally-conscious processes underline our ecological awareness. As grape growers we strictly adhere to organic-biologic principles.
The growth of vineyard-cover crops, compost and primary rocks-powder serve as a natural basis to our grape vines for the production of superb grapes. In order to protect the soil from drying out, we apply straw during winter times.
In doing so, we attain a fertilising, organic mass.
Environmentally-conscious acting is our mission.
Intensive foliage work as well as the reductive selection of grapes form the basis for optimum quality.
Every year it is a great challenge to take advantage of the given climatic conditions, applying our proven methods. Only thus we can succeed in identifying the unique merits of each individual type of grape every year afresh.
Range of wines
We offer red and white quality wines, as well as sparkling wines (Perlwein).
As great sweet wines we can offer ice wine (Eiswein) and Trockenbeerenauslese, produced exclusively of noble rotten, raisin-like berries. Another  speciality is Eiswein Tresterbrand with 42% alc. Grape juice and wine vinegar (Hildegard Rotweinessig) complement the range.
Our wines are suitable for vegans.
International shipping is possible at the cost price. Please contact us for details.
Awards
We are very proud to have been awarded domestic and international prizes for our work. Recently we have received the highest award "Top Gold" for our Chardonnay wine at the "International organic wine award", one of the most important tastings in the wine sector. Please find our current award-winning wines in our wine range.
5-star rating for our sparkling wine "Töchterl" Muskat-Ottonel (Perlwein) at the degustation competition hosted by the well known magazine "Selection". You can find the winners' list and details in edition 04/2011.
Perlwein Töchterl Muskat Ottonel
Vintage 2010
Internationaler Bioweinpreis 2011 GOLD
Eiswein Cabernet Sauvignon
Vintage 2010
Internationaler Bioweinpreis 2011 GOLD
Blaufränkisch – Merlot
Vintage 2009
Internationaler Bioweinpreis 2011 recommendation
Cabernet Sauvignon Kaiserberg
Vintage 2008
Internationaler Bioweinpreis 2011 recommendation
Zweigelt/Cabernet Sauvignon 2006
Evaluation: 13 %, intense ruby red colour, slight and fine reflections. On the nose fresh and dark berries, gentle wort, heart cherries, slight orange zests. Medium bodied on the palate, nuances of rosehips, strawberry jam, delicate aromas of plum-jam, fine astringency, medium length. 86 Points
Chardonnay 2006
Evaluation: semi-dry, 12,5 %, greenish yellow. On the nose inviting, typical apple fruit, notes of of pear and herbal spices, fine mineral character. On the palate juicy tropical fruit notes, elegant, very well balanced, well-integrated fine sweetness, soft peach finish, a fruit-accentuated culinary accompaniment with an excellent value-for-money. 87 Points
Cabernet Sauvignon Kaiserberg 2004/2005
Evaluation: 12,5 %, middle granary ruby. On the nose delicate notes of cherries and chocolate, gentle hue of spices and vanilla. Light-footed at the palate, fresh, fragrance of plums, balanced manner with a fine spicy note, a versatile culinary accompaniment with storage potential. 87 Points
Internationaler Weinpreis MUNDUSvini at the BioFach 2010 in Nürnberg: Zweigelt Cabernet Sauvignon SILBER MUNDUS vini Biofach Nürnberg Int. Bioweinpreis 2010
Cabernet Sauvignon Kaiserberg
Vintage 2008
Internationaler Bioweinpreis 2010 SILBER
Rosè – Blauer Zweigelt
Vintage 2009
Internationaler Bioweinpreis 2010 SILBER
Chardonnay
Vintage 2009
Internationaler Bioweinpreis 2010 GOLD
Eiswein zum Ganslstrich
Vintage 2009
Internationaler Bioweinpreis 2010 GOLD
We were exhibitor at the BioFach 2010 in Nürnberg and are pleased that our wines have received numerous awards.
We were exhibitor at the BioFach 2008 in Nürnberg and are pleased that our wines have received numerous awards.
The Junior's efforts have also received recognition and praise at the BioFach 2007. In the following, our winning wines "Internationaler Weinpreis Biofach 2007":
Cabernet Sauvignon Kaiserberg
Vintage 2004 – Degustation category: international red wine – Barrique
Internationaler Bioweinpreis 2007 recommendation
Blauer Zweigelt Selektion
Vintage 2004 – Degustation category: international red wine – Barrique
Internationaler Bioweinpreis 2007 recommendation
Chardonnay
Vintage 2005 – Degustation category: international white wine
Internationaler Bioweinpreis 2007 recommendation
Rosé Zweigelt
Vintage 2006 – Degustation category: specialities
Internationaler Bioweinpreis 2007 recommendation
Zweigelt Cabernet Sauvignon
Vintage 2005 – Degustation category: international red wine
Internationaler Bioweinpreis 2007 GOLD